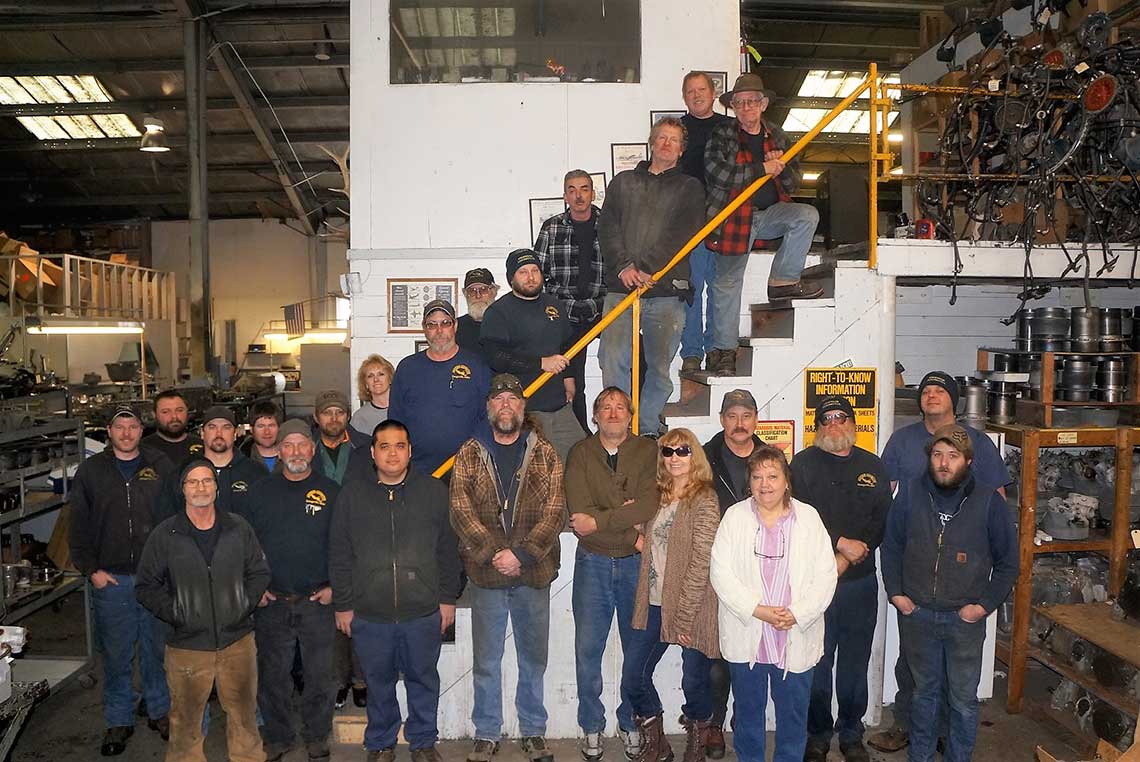 Ray and Madelyn Anderson are owners of Anderson Aeromotive, based in Grangeville Idaho.
As president and CEO, Ray has been involved in the overhaul of radial aircraft engines since 1975.
Ray started out as a parts cleaner in the cleaning department at Airmotive Enterprises in San Lorenzo, California.   He became involved in management in 1997 when he purchased Day-Air Inc.
In 2002, the equipment, inventory, and most personnel were moved to Grangeville, Idaho and Anderson Aeromotive, Inc. began its presence of domination in the radial engine niche.
As of July 31st, Anderson Aeromotive employs 32 personnel, of which 30 are mechanics and 2 management personnel.
Anderson Aeromotive currently occupies 95,000 square feet of building space on over 30 acres of land.
Specializing in Curtiss-Wright and Pratt & Whitney radial engine overhaul and repair,  Anderson Aeromotive, Inc. has established a reputation of high quality performance and final product in the U.S.A. and globally throughout the world from  Canada to Turkey, Greece, Germany, Switzerland, Australia and other key locations.
Anderson Aeromotive is located at 824 North  D Street in Grangeville, Idaho 83530